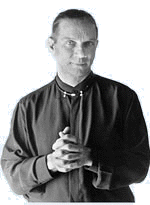 This store contains:
Candida Protocol (cont'd)
PART 3: OUTLINE OF 90-DAY CANDIDA PROTOCOL
(NOTE - This program should only be conducted under a doctor's supervision. Only the outline is provided here. Contact Dr. Richman for the full program.)
CLEANSE AND FOCUS

Liver/Gall Bladder Cleanse
Rejuvenate Weak Organs

ALLEVIATE

Starve Excess Yeast
Kill Excess Yeast
Replace What's Missing

SUPPORT SYSTEM

Nutrition
Acupressure Patches
Mental Stress Release
Structural Balance

CANDIDA END INTENSIVE - This program is designed to hit the strongest yeast cells the hardest!!!

Daily Schedule:

Morning - NIACIN
Afternoon - ACIDOPHILUS
Evening - NIACINAMIDE
(NOTE - DO NOT TAKE THE NIACIN AND THE NIACINAMIDE AT THE SAME TIME!!! Niacin is an external vaso-dilator and niacinamide is an internal vaso-dilator; when taken together they will counteract each other and nullify each other.)
FOOD RE-ENTRY PROGRAM
REPAIR (i.e., allegies) END OF 90 DAYS

STRUCTURE
NUTRITION
EMOTIONS
ENERGY

Acupressure
Chakras
Aura

HOMEOPATHY
RESIDUAL BACTERIAL/VIRAL IMBALANCES

STABILIZING
MAINTENANCE
WHEN ALL OF THE ABOVE PROCEDURES ARE DONE SIMULTANEOUSLY, OPTIMAL RESULTS CAN BE GUARANTEED.