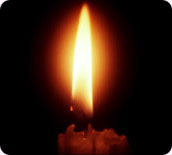 This store contains:
Sacred Rainbow Circle of Light
SACRED RAINBOW CIRCLE OF LIGHT ORGANIZATION
Join us and help end racism, sexism, & speciesism.
Please know that the strong voice of a Native American woman has not been heard in America for a long time. Guided by the Great Spirit, I dare to speak my truth and pray to motivate my listeners out of a spiritual apathy into more spiritual actions. I believe, based on the conditions of Mother Earth, and the moral decay of societal values, that we have until 2014 to join together to make monumental changes.
I want to live in a gun free, more loving society, that houses the homeless, feeds its hungry and dares to clean up the Earth's air and water. In 1987, the non-profit Sacred Rainbow Circle of Light was formulated to teach people how to end racism, sexism and speciesism, while caring for the Earth. NO other organization or religion exists with such lofty goals. Your contribution, membership and prayers are asked for to purchase land and complete a center.
For those of you who purchased one or both of my books, I pray that you find my tried and proven information helpful.
I thank you once again for your purchase. Please join me in my choice to live in the light, which can erase the darkness. Dare to do something which will make Mother Earth and the Creator smile at a more positive example set before the world. With God all things are possible.
Love Eternally,

Reverend Kachinas Kutenai
Apache Medicine Woman
Please click here to send your donation.