CURRICULUM VITAE - DR. RICHARD RICHMAN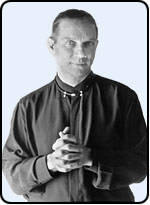 INVENTIONS: Instant Body Tuneup, Emotional Clearing, Stress-relief Acupressure Headband, Masters of our Destiny, the Polarized Crystal Energy Shirt.
CAREER HIGHLIGHTS:
World Genius Convention, 1992 - Demonstrated therapeutic inventions as the invited guest of Dr Yoshira Nakamatsu, World's foremost inventor (with more inventions than Thomas Edison).
International Lecturer - University of San Francisco Medical Center, Whole Life Expos - San Francisco/San Jose, 1982 - 1997. National Health Federation: Argentina/Hawaii/New York/Hong Kong/Nepal, 1984 - 1986.
Public TV/Radio Program - Dr. Richman's Holistic, weekly program on AT&T cable (formerly TCI) since 1996.
Weekly guest on KEST Radio show on Holistic Medicine, 1995.
Blue Ribbon Winner, Health Practitioner:1986 San Francisco County Fair.
Official Chiropractor, Trans - America Tennis Open, 1986; Virginia Slims Tennis Open, 1987
Presenter, Temporo-Mandibular Dental Seminar (accredited by California State Board of Dental Examiners), 1982.
CELEBRITY TREATMENTS
Matthew Fox: Noted Theologian and Author of ORIGINAL BLESSING and THE COMING OF THE COSMIC CHRIST, among other literary works. I have been his personal doctor for over 15 years.
Robert W. Bradford, Phd., Author, scientific researcher. Inventor of the world's most powerful microscope, founder of AMERICAN BIOLOGIC, world's major distributor of amygladin & other metabolic products.
Maureen Salaman: Author of FOODS THAT HEAL and Past President of the National Health Federation.
Oakland/L.A. Raiders and NFL All-Pros: Lance Johnstone, Henry Lawrence, Lester Hayes, Marcus Allen, and Bobby Chandler.
Golden State Warriors: Purvis Short had the best game of his entire career two weeks after being treated, previously having been out 40 games with injuries.
Tennis Professionals: Billie Jean King; Rosie Casals; C.C. Martinez; CAL Berkeley Men's & Men's & Women's Tennis Teams, 1986 - 87.
Oakland Ballet:Coach and Dancers; Susan Zugirre, of the musical hit, CATS.
Olympic Skater:Brian Boitano
Bob Jackson, PhD, Pastor of Full Acts Gospel Church, Oakland, CA. 2001 Oakland Man of the Year.
SCHOLASTICS
School of Energy Mastery Graduate, 1994 Sedona, Arizona
Heartsong School of Healing Graduate, 1982 Berkeley, California - Completed two-year course in Intuitive Development and Healing
National College of Chiropractic Graduate, 1979 Lombard, Illinois - Received D.C. degree.
Loyola University Research, 1975 Chicago, Illinois - Specialized study in Radiation Dosimetry. Performed research in the techniques of physics/mathematical calculations of radiation dosage distribution in cancer patients.
San Francisco City College Graduate, 1972 - San Francisco, California Licensed Radiation Therapy Technologist