Want More Business? We Can Help...
Introducing the Internet Infomercial service by SkyVault™.
We provide web-centric promotion services for real world businesses that are looking to use the Internet to drive customers to their products and services.
To accomplish this, we use the newest, most highly effective system currently available - the "Internet Infomercial".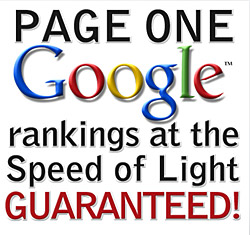 Here are the Top 10 reasons YOU should have an Internet Infomercial working for your company:
#10) NO long term contracts: Our services are performance based. We know that once you see the results, renewing is a no-brainer.
#9) NO changes to your current site - we'll link your Infomercial page to it.
#8) NO mindbending search-engine-optimization.
#7) NO budget-busting "pay for click".
#6) No need to have your own video; all we need are a few photos to create an impressive presentation for your company.
#5) If desired, We can also shoot your video and add background music (fee varies depending on your location).
#4) We promote your infomercial to dozens of video sites (not just YouTube), plus social network sites, blogs, article sites, podcast sites, press release sites, and local shopping sites - over 1500 in all.
#3) Google likes videos a lot - especially since they bought YouTube. Our system gets you to page one for your keywords in days, not months. That means traffic, and traffic means sales.
#2) We repost your infomercial twice a month, to keep the traffic coming.
And the #1) reason YOU should have an Internet Infomercial is:
You will not only make it to page one on Google, you'll DOMINATE it - in days, not months!
Introductory Special
Get started this week and get 50% off the setup fee, so your Internet Infomercial will PAY FOR ITSELF right away.
We can make and launch your online infomercial in as short as one week, then start driving massive traffic with it immediately.
ALL THIS at a fraction of what it would cost to use television. We're combining the power of video with the targeted reach of the Internet. It's the best method available, and our system makes it easy for you to obtain.

PROOF
Ask about our top keywords:
7 of the top 10 Google site results!

Ready? Contact us now, while we still have room on our production calendar.


From one of our recent clients:
"This is so impressive--you totally came through for me on this Lance.
Up to #1, overnight! Everybody else will tell you it takes weeks or months.
I'm sold... Thanks!" Julie Robbins, Conscious Comfort, LLC -
www.mypregnancypillow.com

Video: the Essence of Web 2.0
FACT:

YouTube is now the fourth most popular site on the Internet, commanding almost 12% of global Web traffic.

FACT:

More than 70% of Internet users now stream video each month.

FACT:

Worldwide, nearly 12 billion videos are consumed online each month.

FACT:

Before our eyes in less than two years, the number of free video hosting services has gone from a handful to nearly 300.

(Sources: comScore Media Metrix and the New York Times)

If You're Not Leveraging Video Yet,
The Good News Is You Can Get Started Right Now by Clicking the button below.
Details: The purpose of this system is to get your online marketing up, running, and bringing in leads or sales within 7 days. Here's what your Internet Infomercial program will consist of:
I

f you don't already have a website, we'll create a 1 page infomercial site for you. If you have a site, we'll either add the infomercial page to it, or create a freestanding site that links to yours - your choice.

Submitting your URL (web address) to multiple verticle directories.
Doing All Of Your Research, Competitive Research, Customer Research, and Keyword Research.
Finding

Immediate Open Holes In Your Online Marketplace

- overlooked keywords and phrases that get lots of traffic, but bring up limited competition on the search engines.
Setting Up ALL Of the Social Media Accounts That Fit Your Business Type (there are hundreds)
Creating A Simple Internet Commercial For Your Business If You Don't Already Have One.
Submitting Your Business Videos (Internet infomercials) To 100+ Video Sharing Sites
Submitting to "How To" Video Sharing Sites
Submitting to the important "Feeder Blogs"
Submitting to Image Sharing Sites
Submitting To Social Story and Article Sites
Submitting To Micro-Blog Sites
Submitting Your Business To Bookmarking Sites
Submitting Your Videos and Articles to the RSS Aggregators
Creating hundreds of incoming backlinks to your target website.
Filling in All Of Your Profile Information On Each Of Your Social Accounts.
Writing and Submitting 3 unique articles and a press release about your business to use for momentum.

We do all the difficult, repetitive, time consuming parts FOR YOU. You'll be able to focus on running your business, while you leave all the submissions, article writing, video creation, posting, testing, and measuring to us.
Ready? Contact us now, while we still have room on our production calendar.
Connect with us on:
RELATED TOPICS:
3 types of e-business sites
What it really takes to get a professional site online



Back to Top