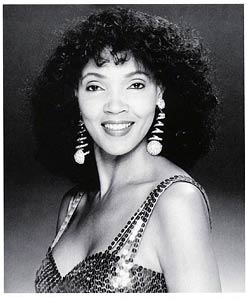 Take Me to Paradise
"Take Me to Paradise, her second effort, is Nina at her best. This Bay Area phenomenon, who gained her reputation as a sultry sensation by turning in sparkling performances as a vocalist/pianist, raises the bar a bit by flirting with a variety of concepts that commence with the title track.
She scats; she caresses the piano with the expertise of a remote control surfing couch potato, and she does it her way...Nina Causey has not only showcased her immense talent, but she has indeed trail blazed her way to that state of felicity called 'Paradise'."
- N.Ali Early, Rolling Out Magazine, Atlanta GA
"... she delivered the familiar tunes with special attention to the lyrics... the English teacher transforms into a sultry songstress by night..."
- David Pacheco, The Vallejo Times Herald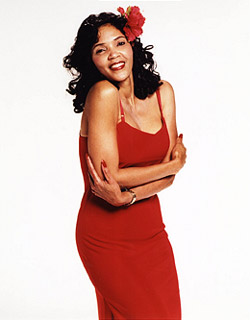 Carmen Jones
"...played by Richmond pianist-singer-actress-model Nina Causey, has the same amorous characteristics as her namesake...Chicago-born Causey was reluctant to take the Carmen role when it was offered by Black Repertory Group producer-director Mona Vaughn Scott. 'I told her, "I'm a jazz singer. I have never sung opera"...but she insisted and now I'm glad I took the part. We are having a ball'.
Causey has the persona and training for the new dimension of her talents. Her resume includes a bachelor of music at Roosevelt University, Chicago, and a master's in music from the University of Illinois, Chicago. She has opened for Ray Charles, The Temptations, and the Drifters. Nina has performed in venues from Kimball's East in Emeryville to the Playboy Club in Tokyo."
- Jack Tucker, West County Times

With More Blues Than Jazz
" She goes to the stage with the movements of a panther in love...She moves slowly as the rhythm of the piano, the bass and drums outline her singing...little by little, the panther in love put them under the spell of her voice and made them hers.

And when she was singing I'm Beginning to See the Light by Billie Holiday, the audience could see for a moment that shining light coming from her lips. What legs were carrying that woman of 6 feet. More than one didn't ever see her sing because they were watching her legs and her hips moving to the blues or the jazz.


The singer proved that she had talent in her hands too when she sat at the piano and performed a song from the deepest part of her inspiration, and more than blues in Black and Blue, she attacked with the strength of a panther in love again. The piano and the keyboard were happy to feel her. And one hour later, she went as she came, sharing kisses and moving her hips, but now with more blues than jazz."
- David Dorantes, journalist, Guadalajara, Mexico
...In The News
"While her style obviously is deeply rooted in gospel, blues and jazz music, she invests it with a high level of musicianship that allows her to transcend all labels... it is her wonderful way with lyrics that makes her an exceptional artist... Ms. Causey has a pleasant, flexible voice and delivers the words with clarity and honest conviction... she appears to have the resources for a long and successful career given the public attention she deserves..."
- Gordon Raddue, Jazz Lines