Welcome to the web site of Dr. Richard L. Richman, Doctor of Chiropractic. We want to help you along your path to harmony and healing. Using state-of-the-art techniques as well as ancient wisdom, we can provide you with optimal health care by integrating the powers of your mind, body and spirit.

Our aim is to GET REAL WITH YOUR HEALTH!
Every office visit from day #1 is a deliberate effort designed to provide you with both short-term and long-term improvement of your current symptoms.

WE ONLY DO WHAT WORKS! Finding and correcting the cause necessitates going further than just receiving temporary relief. Unless this sensible approach is taken, and the body is allowed to repair and be guided through a period of maintenance, the symptoms will always return and the problem will never be solved. That would clearly be a waste of your precious time and money.

This principle of Corrective Care is the foundation of every Holistic Health Care System. In essence, we are here to show you how to engage in your own health care and practice maintenance for the rest of your life.

Dr. Richman utilizes an extremely innovative approach to health care, including:
Acupressure
Auto/Workers' Injuries
Carpal Tunnel Syndrome
Chiropractic Adjustments
Cranial Alignments
Dermatological Stimulation
Diet/Nutrition/Exercise
Electrotherapy
Reflexology
Athletic Injuries
Digestive Disturbances
Eyes, Ears, Nose, and Throat
Neurological conditions
Orthopedics
TMJ
And much more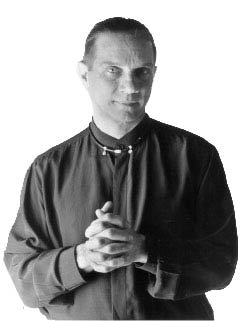 Dr. Richard Richman, D.C., N.D.,
founder of Glenview Holistic and Alameda Holistic Chiropractic. Over 20 years experience as a Chiropractor, Specialized Kinesiologist, Nutritionist, and Athletic Fine Tuning Specialist.