Are you earning all the money you thought you would as a real estate investor? Is the business as much fun as you thought it would be? If not, read on...
Have you bought tons of books, tapes, and courses in order to learn the secrets of truly profitable real estate, but somehow you just never seem to be able to get a deal done? Believe me, I can relate - but now there's a powerful solution!
Hi, I'm Lance T. Walker, and I'm glad you're here. I've dedicated my life to helping people become financially successful by tearing off the blindfolds that have been applied to our minds by those who would keep us in debt for the rest of our lives.
Yes, it's true - there's a lot to learn in the real estate business. This is, after all, where "the big boys play". But there is one skill set, above all others, that truly separates the winners from the losers. One knack the true moneymakers have that the struggling wannabe wealth builder simply doesn't ...
The ability to get people to sell you
pretty properties,
in move-in condition,
for literally dimes on the dollar!
"All I can say is, Wow! In the midst of my busy schedule, I got to read '26 Ways' yesterday. This is a true resource guide, a must-have in the home library of every Real Estate Investor.
What's in demand now is solid, concrete information on how to make your dollars work for you - and '26 Ways' definitely delivers. The true life stories made the book an easy read, and I just couldn't put it down! I thoroughly enjoyed reading this step-by-step guide. Now I know how to make real deals happen.
Thanks Lance!"
-- D. Hall, Newport News VA
Makes sense, doesn't it? The basic foundation of any business is being able to buy low and sell high. Buy below market value, sell at market value or higher. One highly successful investor even teaches his students to "buy wholesale, or don't buy at all."
But that's not what most aspiring real estate wealth builders do, is it! Especially if they're in a hot market, or relatively new to the game. Instead, what happens is they often become more anxious to buy a particular property than the seller is to sell it! As a result, they either pay too much and lose all their potential profit, or they get scared and wind up not buying at all.
It doesn't have to be this way!
No matter how hot the market may be where you are, there are always lots of people who will sell you their homes for much less than they're worth. Why? Sometimes they're desperate. Sometimes they're cash hungry, or don't care about the property. Sometimes they just know it would be a good financial move for them to make. But whatever the reason,
You DON'T have to deal with tenants.
You DON'T have to buy and fix up
some broken-down shack in a bad part of town.
There are people in your area who will sell you a pretty home, in a nice neighborhood, in move-in condition, for much less than it's actually worth.
Some people call them "don't-wanters". Others call them "motivated sellers". Some people don't even think they exist. (Oh, they exist, all right, and many of them go to sleep every night wishing you would contact them and take their properties off their hands.)
They don't care how much money you make on the deal. They know you're in business to make a profit - a nice profit - and they're willing to help you do just that!
But I'll tell you a secret; you will almost never find them in the places most people look!
Most investors never find the mysterious "motivated seller", simply because they're looking in all the wrong places!
And to top it off, the people who know how to find these anxious homeowners day in and day out, generally keep that knowledge to themselves - or sell it for hundreds of dollars - pricing it out of reach of those who need it most!
So why am I sharing this information?
The truth is, there's way more business out there than an army of us could handle. And there's lots more coming onto the market every day. The opportunity has never been greater. The pie has never been bigger.
I do plenty of deals through my web site, skyvaultpublishing.com. In fact, the site is in the top 1% of the world's web sites, according to current Alexa traffic rankings. It got there because I've made it my mission to share with you what I've learned about real estate, e-business, and combining them both to "beat the system" and build wealth.
After all, it's the real estate investor who keeps our neighborhoods from declining and helps maintain our quality of life. And I've seen way too many people, who would sincerely like to become investors, get sidelined by a lack of basic, real-world knowledge.
So I made the decision to share this powerful, hidden information with you, so you can start making your dreams come true. I help you, you help others, and we all build our financial futures at the same time.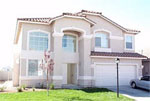 The book is called "26 Ways to Buy a Pretty House Below Market Value". And not one of these methods has to do with rehabbing some falling-down money pit in a place you'd be scared to send your spouse or kids to.
It's instantly downloadable right to your hard drive, so you don't have to run to the bookstore or wait for the mailman.
I've been told by my accounting people that I should price the book somewhere in the $99-$200 range...
But I've built my success as an entrepreneur by going with my instincts. And my instincts tell me there's an awful lot of people out there thirsty for this information, who may be future partners for me in some of my deals. So by providing it to you at a rock-bottom price of just $29.97, I know that anybody who wants to learn these secret methods can afford to do so.
...And I'll even give you my personal guarantee of satisfaction. Buy this book. Use it to start locating deals that the realtors - and your competitors - don't even know are out there. And if you don't agree that this information is worth at least ten times the price you paid, I'll gladly refund your money. No questions asked.
Just click the button below for instant download:
Invest powerfully and well,
Lance T. Walker
The SkyVault Group
"Hey, now that's more like it! Now I see how you've been getting all those great deals you've been telling me about! I couldn't understand how you kept finding all those people willing to sell you their houses for next to nothing, and with a dollar down no less!
I thought you were just being a 'super salesman', but now I see it's all in having the right mindset and knowing where to look. I've already found a house, about two miles from me, that nobody even knew was going on the market. The owner called me, and told me I could have it for what he owed on it. Boom! An instant $20,000 profit margin before I even made an offer! This stuff is amazing, Lance. Thanks for sharing it with me!"
-- C. Rush, Hampton VA
P.S. Keep in mind, you won't need to use all 26 ways. There are people operating entire businesses just using two or three. In fact, you only need to get good at one way in order to completely change your life. So don't wait. Get off the fence - your future's waiting. Grab your copy of "26 Ways" now.